About the Falkland Islands National Herbarium
WHAT IS A HERBARIUM?
A herbarium is a collection of plant specimens and associated data. The plant specimens are most commonly pressed, dried and mounted on sheets of card. Great skill and care is needed to mount the specimens effectively, displaying as many parts and attributes as possible. For example, the top and underside of leaves should be shown and flowers, seeds and any hairs or other aspects relevant for the study and identification of plants.
The specimen sheets are clearly labelled with as much associated information as possible and filed in a methodical way to enable easy access. Bulky items such as conifer cones are stored in small boxes and other parts such as succulent flowers or fruits can be stored in alcohol.
Herbarium specimens are valuable sources of information and can be used to study, for example, the differences between species from different periods in history or from different locations, and can show us how habitats are changing over time. Research helps us to better understand the living world and can underpin conservation-based decision making.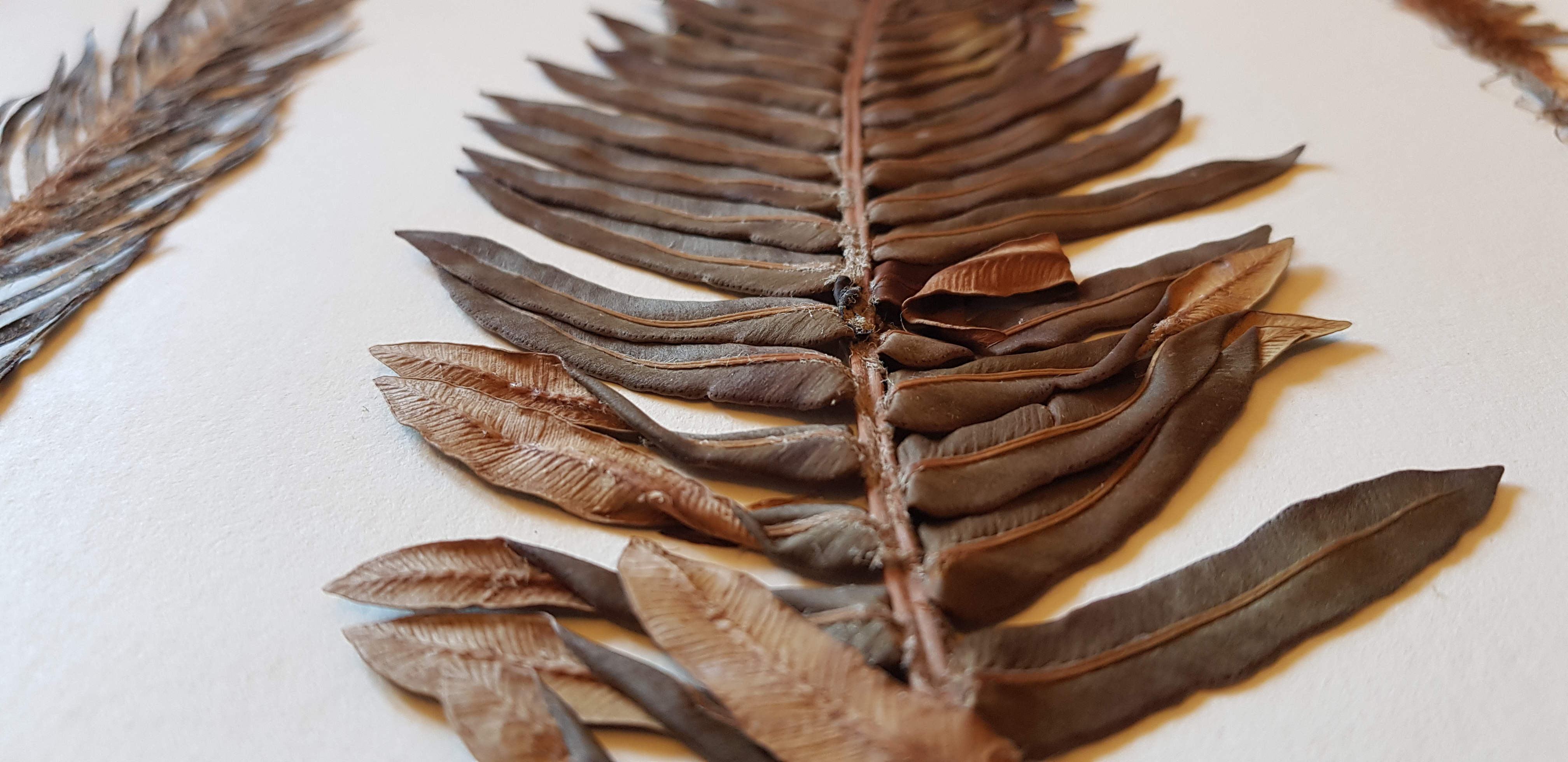 HISTORY
The Falkland Islands National Herbarium (FINH) was officially opened at a ceremony on 11th April 2001. The herbarium was established by Robin Woods and David Broughton in collaboration with Falklands Conservation and The Department of Agriculture (Falkland Islands Government). The project received financial support from the award of a Shackleton Scholarship.
Records of Falkland Islands plant specimens go back as at least as far as 1767 when specimens were collected by Philibert Commerson. Early collections were also made by Charles Gaudichaud-Beaupre, Charles Darwin, Joseph Hooker and Elinor Valentin. These early specimens are held predominantly in the herbarium of Royal Botanic Gardens, Kew.
In the late 1990's it was felt that a collection held locally in the Falkland Islands would be a very valuable resource for Islanders and visitors.
The collection is the property of The Falkland Islands Government. It is cared for and managed by Falklands Conservation and is located at their offices in Stanley.
The collection has many contributors, local and visiting. The Falkland Islands National Herbarium has received significant support from Royal Botanic Gardens Kew, Falkland Islands Government, and the Overseas Territories Environmental Programme.
We aim to have 100% of native and endemic vascular plants represented by 2025, subject to careful assessment of populations.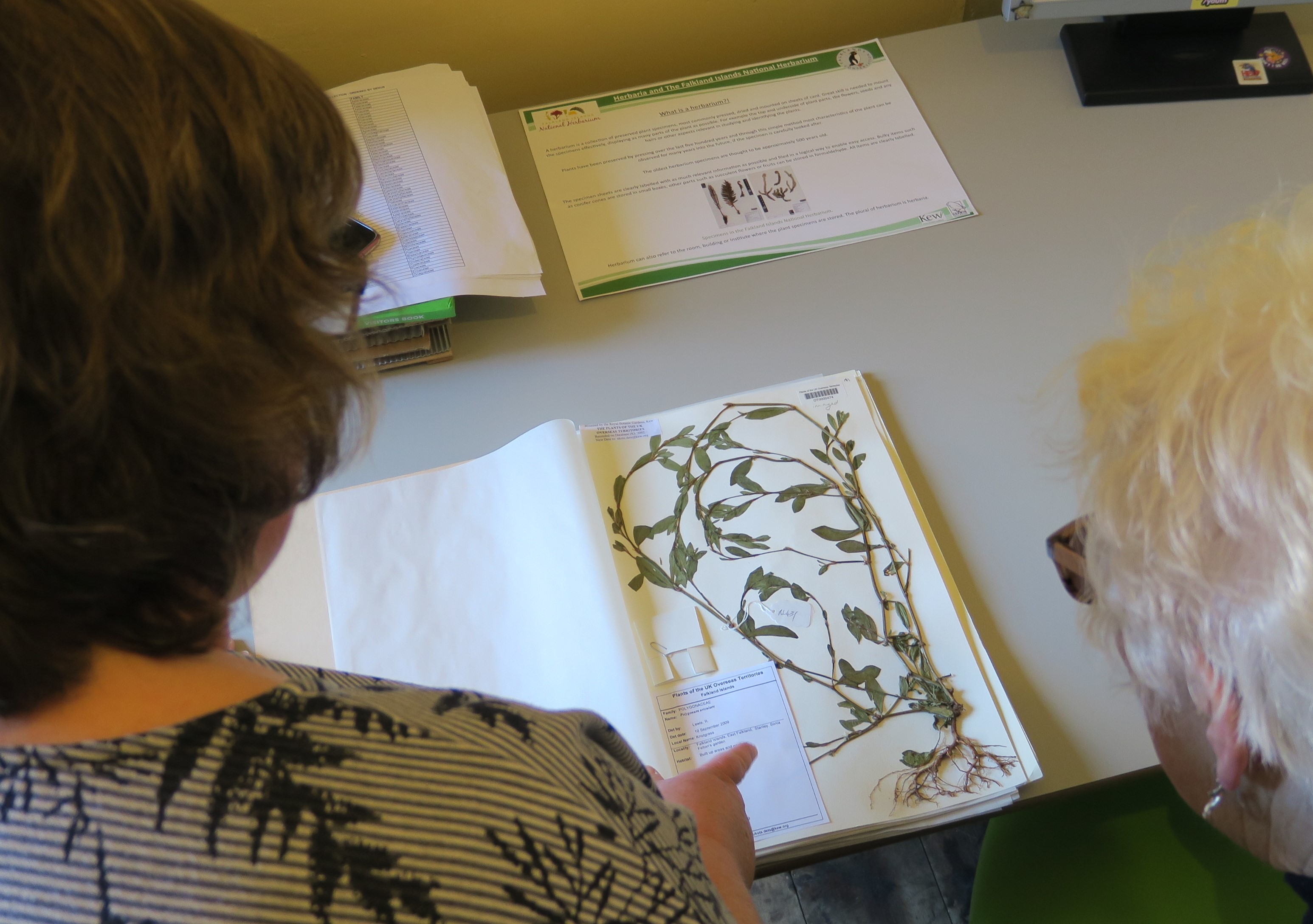 ENJOYING FALKLANDS PLANTS IN THE WILD
Exploring the Falkland Islands and enjoying some of our wonderful native flora is always a lovely way to spend your time, however please remember to do so responsibly.
The Falkland Islands Plant Code of Conduct has been put together to help you enjoy our amazing wildlife, without damaging it. The Code covers how to access private land, how to responsibly collect seeds, and includes a list of protected species. Please read through the Code before heading out on your trips, and follow its guidance.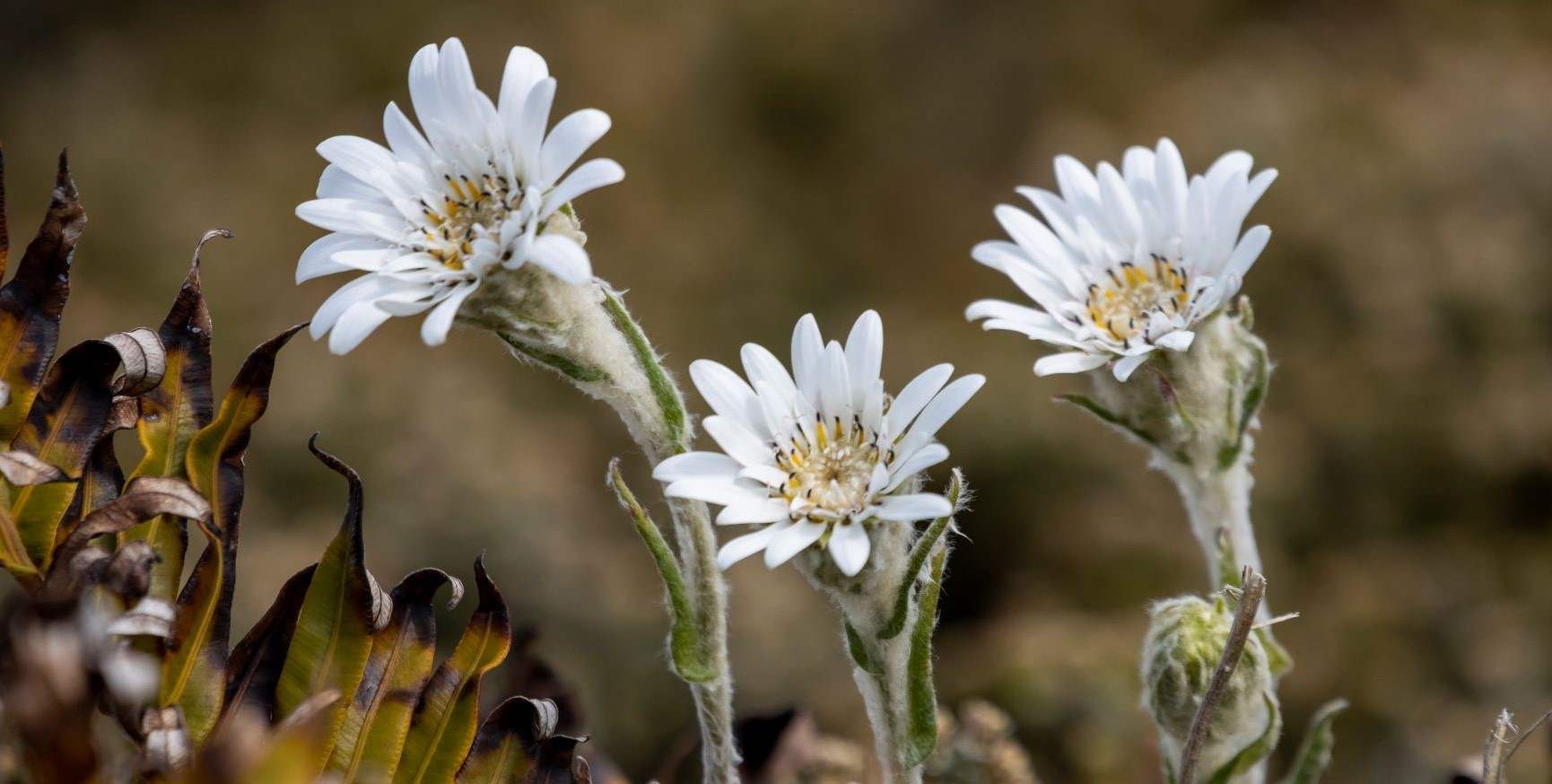 search the database